Welcome to Prague, welcome to the Faculty of Science!
Faculty of Science, Charles University belongs to the leading research institutions in the Czech Republic. We are proud of our rich history and the number of famous scientists who have worked here (including the Nobel prize laureates Einstein and Heyrovsky). The members of our research groups are authors or co-authors of hundreds of publications in the most prestigious journals including Nature and Science. Do you want to contribute to new discoveries in science? Join us in the STARS program!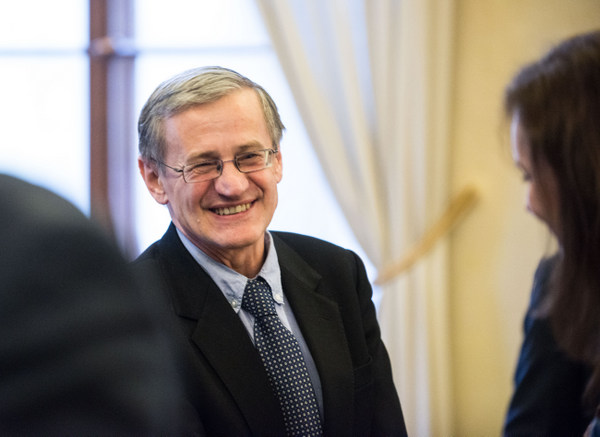 prof. RNDr. Jiri Zima, CSc., Dean
What do we offer within the STARS program?
All PhD students receive a state-guaranteed scholarship of 10.500,- Czech crowns per month in their first year of study; the scholarship increases slightly (10.500,- + additional 2.000,- once the doctor examination is successfully passed) over the course of 4 years for which it is granted. In addition to the state scholarship, the STARS program students will also be granted the STARS-scholarship of at least 10.000 CZK per month. The STARS-scholarship is guaranteed for 4-year study period for those students, who will obtain grade "A" (excellent) in regular each-year evaluation.
Their net income will therefore be at least 20.500 CZK per month (~800 EUR). The remuneration may be further augmented by the project supervisor. The PhD students accepted for the STARS program will work on the selected scientific project under the guidance of the supervisor.
As STARS PhD students you have access to:
Supervision
Advanced methodological courses
High-tech laboratories and core facilities
Soft skills training
Czech language courses for foreign students